ABOUT IN THE P INC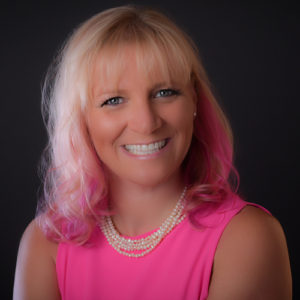 My name is Mary Furnell-Johnson and I am a corporate designer. I actually didn't know the name of what I loved doing, I just knew I loved colour, good design and clarity in messaging.
My career started in the administration and finance areas of the telecommunications business. My spreadsheets and financial statements were always beautifully designed. This was pointed out to me often. Eventually I realized that my passion was not in the numbers but in the actual displaying of the numbers and the ease of understanding the message they contained. My creativity and innate talent was not being fully explored.
This realization sent me back to school. A diploma in Multimedia Design was the result of this endeavour and was the best thing I ever did for myself. I loved everything I learned and couldn't wait to get back into the business world to show what I could do now! The problem was that I didn't have any real world design experience. I had business experience and formal training in design.
I landed a job at Johnson & Johnson doing administration with the intention of showing the need for an in-house designer to handle all of the company's visual assets – anything that the customer laid their eyes on. It took two years but I was finally promoted to Manager, Graphic Design/Multimedia! This was the start of my dream.
in the P inc. was established 8 years later and kept Johnson & Johnson as one of my clients! My experience in the financial side of business combined with my Type A personality made this company what it has become. I have wonderful clients who share their stories with me and together we create dynamic brand identities. We re-energize employees and revitalize companies to be all they can be.
in the P inc. has partnered with Keller Williams Realty Centres in Newmarket! I am now working in house with their corporate management and individual realtors to maximize their brand potential and grow their businesses! I am thrilled to be part of this dynamic company!
I continue to work with different clients, large and small, continuously creating unique brands to get their businesses to the next level.
in the P inc. is all about thinking in new ways and creating effective marketing strategies based on experience and passion.